OUR APPROACH
AVC encourages local entrepreneurial investment and success with a forum for members to freely exchange experiences and opinions. Our work includes:
Promoting a deeper understanding of venture capitalist's functions, its management, and its role in developing growth-oriented businesses.

Educating members, the public and governmental authorities in the advancement, improvement and uses of venture capital.

Maintaining close, cooperative relationships with local and regional Venture Capitalist groups.

Facilitating information-sharing and relationship-development opportunities among investors, entrepreneurs, and service providers
ANNUAL MEETING
The Alabama Venture Club's Annual Meeting is the state's largest gathering of venture capitalists—as well as their related network of entrepreneurs, professional services firms and others—in Alabama. The event offers an unmatched networking opportunity for individuals and organizations seeking to strengthen their presence among high-growth entrepreneurs, investors, and influencers.
If you're interested in being an annual meeting sponsor, please contact our administrative offices for more information.
JEMISON AWARD
"The Alabama Venture Club's Jemison Award program recognizes today's high growth, high value entrepreneurs while honoring the legacy of Mr. Jemison and other venture capital trailblazers."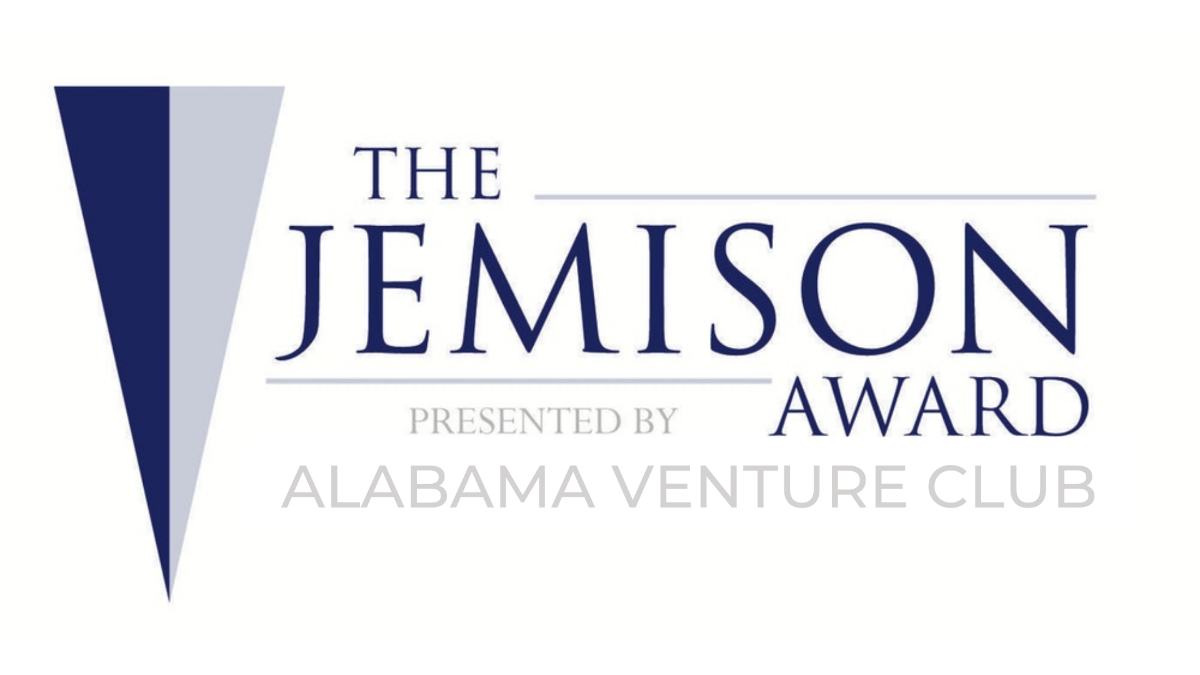 James Outland, Past Chairman
Jemison Award Selection Committee
Now in its 33rd year, the Jemison Award is Alabama's most prestigious honor recognizing high quality, fast growing companies based in the Birmingham area.
Past Winners
| | |
| --- | --- |
| 2023 | HighFive Healthcare |
| 2022 | Pack Health |
| 2019 | ProctorU |
| 2018 | Theranest |
| 2017 | Momentum Telecom |
| 2016 | BLOX |
| 2015 | Atlas RFID Solutions, LLC |
| 2014 | Vulcan Value Partners |
| 2013 | Daxko, Inc. |
| 2012 | First Partners Bank |
| 2011 | Proxsys, LLC |
| 2010 | SuccessEHS, Inc. |
| 2009 | Surgical Care Affiliates |
| 2008 | SourceMedical Solutions, Inc. |
| 2007 | ServisFirst Bank |
| 2006 | Community Hospices of America, Inc. |
| 2005 | MedMined, Inc. |
| 2004 | Emageon, Inc. |
| 2003 | Virginia College LLC |
| 2002 | Atherotech, Inc. |
| 2001 | Progressive Systems LLC |
| 2000 | The Banc Corporation |
| 1999 | Express Oil Change, LLC |
| 1998 | GuideStar Health Systems, Inc. |
| 1997 | PJ America, Inc. |
| 1996 | MedPartners, Inc. |
| 1995 | Just For Feet, Inc. |
| 1994 | Scandipharm, Inc. |
| 1993 | Simply Fashion Stores, Ltd. |
| 1992 | CMS Research Corporation |
| 1991 | ReLife, Inc. |
| 1990 | Complete Health Services, Inc. |
| 1989 | HEALTHSOUTH Corporation |
| 1988 | Birmingham Steel Corporation |
REQUIREMENTS
Mandatory Eligiblity Requirements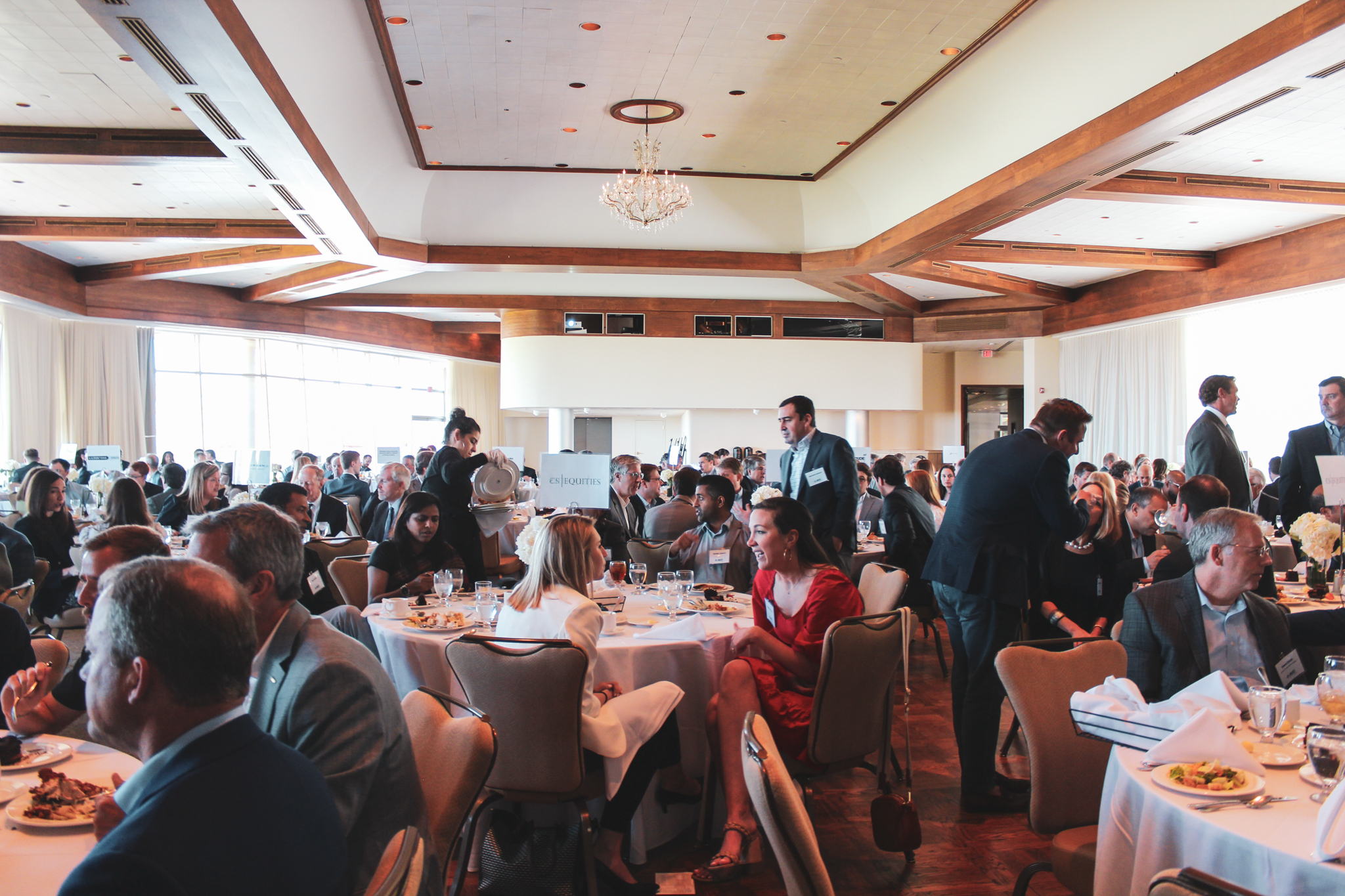 Must demonstrate viable business model, i.e., company size, industry, cash flow, etc.
Must be based in the seven-county Birmingham region
Must have at least one third-party investor that is not a company employee
OTHER CONSIDERATIONS
Outstanding sales growth
Impressive turnaround situation
Unique financing completed with a bank or outside investor group
Company has reached an annual sales level greater than $2 million
Founded within the last 12 years, or has had a significant change in ownership within last five years
Major restructuring of the Company's marketing and/or operations
Who was John S. Jemison, JR?
John S. Jemison, Jr. is still remembered as one of the city's most outstanding businessmen and leaders. Born in Birmingham in 1908, he graduated from the University of North Carolina in 1931 and began his career as a loan officer with today's Chase Manhattan of New York. He later moved to Goldman, Sachs & Co., New York, one of the largest underwriters of industrial securities in the U.S.
In 1947, Mr. Jemison returned to Birmingham—where he was a resident partner at Marx & Co., investment bankers, of Birmingham and New York City. In 1955, Mr. Jemison left Marx & Co. to form Jemison Investment Co., Inc. From that point until his death in 1988, he truly earned the title of "deal maker."
Under Mr. Jemison's leadership, Jemison Investment became a highly diversified holding company—with interests in lumber products, building materials, steel containers, slurry & dredge pump manufacturing, magazine publishing and real estate.
Mr. Jemison helped countless young entrepreneurs start or buy businesses. His reputation for openness and integrity in all his business dealings inspired absolute trust among those who turned to him for advice and investment expertise. His motto was "work hard, and have fun doing it!" Those fortunate enough to have known Mr. Jemison will tell you he lived his own motto every day.
Mr. Jemison contributed so much to the Birmingham business community—through the growth of businesses, the development of careers, and the creation of jobs and wealth for so many. His contributions to the community are still felt today. The Alabama Venture Club is honored to offer its annual award in his name. John Jemison's reputation as "deal maker" was firmly established long before the term "venture capital" came into vogue. He was truly Birmingham's first venture capitalist.